Client TESTIMONIALS

& ACHIEVEMENTS
campaign & client results
Ronan Hickey has a track record of achieving marketing objectives and exceeding sales targets. I have 17 years post-graduate commercial experience. I also have an MBS in Marketing Management, a Bachelor of Commerce (Marketing) degree, a PRINCE2 project management certificate and I am Google Ads certified. Below are some client testimonials, campaign results and achievements for some projects worked on.
Client Portfolio of Market Leaders
My portfolio of clients includes a global leader in the subsea oil & gas industry, and one of Ireland's leading healthcare brands. Client promotional channels have included e-commerce, website development, SEO, LinkedIn, Google Ads, Social Media, email, affiliate, native ads, inbound content marketing, case studies, digital PR and offline marketing.
Working with the sales & marketing managers for a client, I have developed a business-to-business (B2B) online lead generation strategy and continue to manage all digital activities. This has resulted in a 265% year-on-year increase in online traffic, and high value B2B sales leads.
For a popular Irish consumer brand, I developed an e-commerce store and continue to manage all their online marketing activities. This has resulted in a year-on-year increase of 3 times as many visitors.
Voucher Pages & Deal Pages
My business, Voucher Pages, is a leading online and mobile offers platform that works with many of Ireland's top brands including Nike, Marks & Spencer, Debenhams, Sky & Interflora.
I developed the custom-built platform, brand and team. I created the sales & marketing strategy resulting in a profitable business with over 275,000 opt-in subscribers and a top of the charts iPhone App.
Secured County Enterprise Board grants and Enterprise Ireland High Potential Start-Up (HPSU) funding.
TUIHolidays.ie
TUI Holidays generated online sales of €49,658 in one month.
Currys.ie
Currys PC World generated online sales of €20,403 in one month.
Gary Cohen, Pizza Hut Delivery
"Pizza Hut Delivery have got hundreds of customers from VoucherPages.ie and are happy with the return on investment. Pizza Hut Delivery are happy to recommend the Voucher Pages service to other businesses in Ireland."
Alicja Fibak, ClickandGo
"VoucherPages.ie are our top performing affiliate in Ireland in January. It generated online sales for ClickandGo of €44,477.89 in one month plus assisted in other sales."
John Gibson, Geoghehan Conservatory Conversions 
"Within the first 6 weeks, Geoghegan Conservatory Conversions generated a few conservatory sales valued at over €10,000 through the VoucherPages.ie platform. This is a very profitable promotion for us."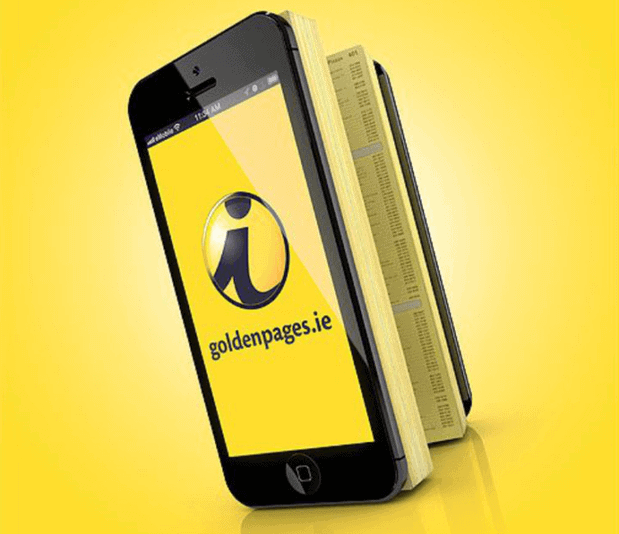 As the Product Manager of the print, online and mobile portfolio for Golden Pages & eircom Phonebook, I was responsible for product development, market segmentation, pricing, customer propositions, leading project teams, sales mentoring and staff digital marketing training seminars.
Lead role in a corporate digital transformation managing key digital offerings, MySite and m. goldenpages.ie, resulted in a 53% increase in online customers.
Redeveloped the Local Golden Pages resulting in a 24% annual growth.
Launched the Green Energy Guide growing print classification sales by 30%.
Revamped the government print pages and developed a digital edition.
Ran staff training workshops and provided coaching to over 200 sales reps and sales managers.
As the Sponsorship & Business Account Manager, I developed the Vodafone Sponsorship Plan, winning a "Star Award" for this. I then successfully implemented across major sponsorship properties including the Queensland Reds Rugby, Brisbane Lions and Triple Eight Racing.
Exceeded sales target by 539% to be a top performer in the state.
Developed the national Vodafone Corporate Franchise Plan.
Product development and business unit management to lead a team to develop, commercialise and market a Mobile Payment & Vending Gateway product.
Comms activities for a number of SaaS products.
Client training seminars.
Business development and B2B marketing activities resulted in corporate travel accounts won valued at €1.5 million per annum.
Implemented a company CRM database.
Managed website content and SEO.