Digital Marketing

Online Marketing Tactics
How to Develop a Digital Marketing Strategy?
How do you develop a digital marketing strategy? A digital strategy is developed by building a marketing plan that provides the steps to achieving your business objectives.
Digital marketing covers all marketing efforts via online and mobile technologies using the internet and electronic devices. It consists of a number of interrelated elements and tactics. The benefits are measurable.
The Marketing Consultant, Ronan Hickey, is a highly qualified and experienced marketeer. Clients of this digital agency hire Ronan personally to gain 19 years' expertise in developing and implementing marketing strategies. This can maximise performance to improve return on investment compared to using the inexperienced employees who create and manage ad campaigns for the larger advertising agencies.
Ronan is available to help your business with all elements of developing and implementing a marketing strategy, sales and business strategy.
WHAT IS DIGITAL MARKETING?
Marketing focuses on bringing buyers and sellers together. It is the activity and processes for creating, communicating, delivering and exchanging offerings that have value for customers. It involves promoting and selling products or services, including market research and advertising.
The meaning of digital marketing is all the marketing activities for a product or service using digital, online and mobile technologies. This occurs via the internet, electronic devices, mobile and online platforms. Digital channels are used to target existing and prospective customers with adverts and content to connect with customers online. Online is where people are spending their time. These channels include websites, search engines, social media, email, mobile phones, apps, smart watches, GPS systems and any other digital mediums.
Benefits of Online Marketing
The key advantages of digital marketing include:
      Reaching your target audience
      Cost-effective marketing tactic
      Measurable results in real time.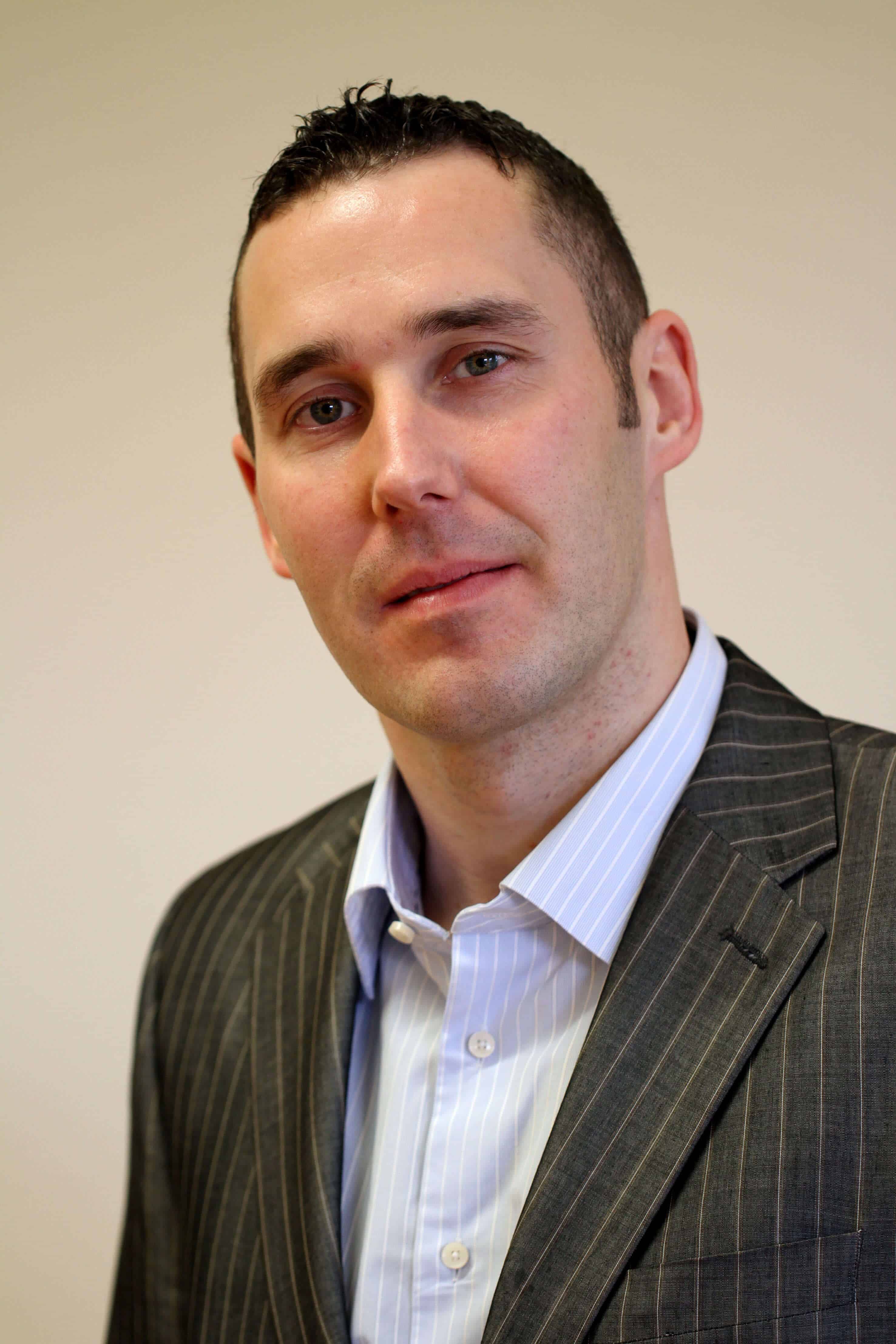 Would you hire a plumber to do your company accounts? Of course not, because they are not trained for that role! Similarly, your marketing should be carried out by a trained professional with qualifications and relevant work experience. This will ensure you follow the correct promotional strategy, eliminating wasted expenditure and time. The result is achieving goals and receiving a return on investment.
Hire a qualified expert with years of hands-on expertise in sales and marketing, along with first hand experience of running companies. As an online marketing consultant, Ronan can develop and implement a suitable digital strategy for your company. You can then focus on what you are good at…running your business.
The Marketing Consultant, Ronan Hickey, is a highly skilled digital marketeer. Ronan has 19 years' post-graduate commercial experience working with market leading clients and for Voucher Pages, Golden Pages, Vodafone and TextUs. Ronan's qualifications include a Masters in Marketing Management and a Bachelor of Commerce (Marketing) degree. He also has a PRINCE2 project management certificate and a Google Ads certification.
Digital Marketing Tactics
First and foremost, your business needs a website. As well as being an information source for potential customers, your website can be your most effective marketing tool. But only if it is optimised to perform! A website must be mobile responsive, secure, easy to navigate, fast, contain relevant content and have effective SEO.
Hire Ronan for website design to build a mobile responsive site that performs.
Native advertising are adverts that are placed on third party websites. The ads match the form and function of the platform upon which it appears. It is content-led and features on sites alongside other non-paid content. Generally, native ads operate on a cost-per-click basis.
Ronan is highly experienced using the major native advert networks including Outbrain and Taboola.
Content & Inbound Marketing
Content marketing involves the creation, promotion and sharing of online content material to stimulate interest amongst consumers. This includes web content, articles, blog posts, videos, social media posts, e-books, whitepapers and infographics. Content marketing can improve SEO, drive website traffic, increase brand awareness and stimulate interest amongst consumers.
The most important content marketing strategy is to have relevant content on your website that answers the queries of searchers. This is often referred to as Inbound Marketing. It involves attracting customers with content. You must create engaging and educational content that solves a problem and provides value to the user.
Ronan can find the correct content and inbound marketing strategy for your business.
Search Engine Optimisation (SEO)
Search engine optimisation (SEO) is a set of practices to optimise your website to achieve good organic search engine results. Organic traffic is unpaid traffic, predominantly from Google. Google processes 100 billion searches a month. Therefore, it is vital that pages on your website have relevant content, are correctly structured and effectively communicate with search engines.
On-page SEO covers all aspects of quality on your own website. It includes the web page content, HTML source code and technical SEO. Ensure that meta tags, title, meta description, alt tags and URL structure follow best practice. Usability factors including page structure, site navigation, internal links, page speed and keyword relevance to search queries are important ranking factors.
Off-page SEO covers external factors that take place off your website. These factors affect rank of webpages for relevant search terms. Off-page SEO factors include your external backlink profile, social signals and domain authority.
Ronan can optimise your website to the highest standard to build a domain with authority.
Search Engine Marketing (SEM)
Search Engine Marketing covers paid search activities to drive website traffic and conversions. It generally involves search, display or shopping adverts on Google AdWords to appear on Google search results. There are a number of bidding methods. These include Cost Per Click (CPC) or Pay Per Click (PPC), where advertisers pay for each click. Cost per Acquisition (CPA) is a strategy where advertisers only pay for a specific action on their site. Cost per thousand impressions (CPM) and cost per view (CPV) is payment for your ad appearing.
Ad rank is the value that's used to determine your ad placement and position. There are many factors that contribute to whether your ad appears for a search and how much you pay per click. These include bid amount, ad formats, content, expected click thru rate, landing page experience, ad relevance and quality score.
Ronan is a certified Google Ads professional with many years experience optimising Google Ads campaigns. This ensures that you do not waste your budget and that you maximise your return.
Email marketing, sometimes referred to as electronic direct mail (EDM), is the use of email to promote products or services. It can be an essential CRM tool to develop relationships with potential customers and generate sales. There are many elements that go into effective email marketing.
To start with, you must have a GDPR compliant opt-in process to build your list. You must choose an email provider and verify your domain. A database should be segmented. Do you know how to decide frequency of emails and decide they optimal time to send EDMs?
Designing a beautiful mobile responsive email template is a prerequisite. Choosing effective subject lines is a must for a reader to open the email. Valuable content must be well written and include a measurable call-to-action. A/B testing campaigns is vital for success. Reporting results can ensure you learn lessons.
Most importantly, your emails need to stay out of the junk/spam folder. Many factors contribute to spam free email marketing. Sender score is an important reputation factor to ensure you keep your spam score low, as is monitoring spam filters.
Ronan built an email database for Voucher Pages with 246,000 opt-in email subscribers. Ronan manages all aspects of the email strategy for the business to sell effectively via email.
45% of the global population are social media users. Social media marketing (SMM) involves developing a social media strategy. Firstly, you need to build an audience of followers. Secondly, you need to create and share content on social media networks to engage your audience in order to achieve your goals. SMM covers social media posts that must continuously adapt to organic algorithm changes and paid social media ads.
Facebook, Twitter, Instagram, WhatsApp, Pinterest, LinkedIn and Snapchat are powerful tools. However, do you know how to maximise their benefits? Understanding the pros and cons of various promotional opportunities is vital to achieve a return on investment.
Ronan organically built a social media following of over 18,000 for Voucher Pages. He can create a suitable social media strategy for your business that is measurable and provides a return on investment with organic and paid reach.
Affiliate marketing is of particular interest to e-commerce businesses. It is a performance-based advertising, where advertisers pay for results to a third-party website or blog. Advertisers only pay commissions when users convert into a sale.
Ronan is a highly experienced affiliate marketeer, who built a business sales strategy around it and has relationships with the major affiliate networks. Ronan can set up and manage an affiliate programme for your e-commerce business.
Marketing automation involves software platforms and technologies designed to more effectively market on multiple channels online. It automates repetitive tasks and basic marketing operations. This includes scheduling social media posts and email newsletters, and automating responses and lead generation workflows.
Ronan has considerable experience in automation with platforms including Hootsuite, Mailchimp and Salesforce.
Mobile Marketing & Push Messaging
Mobile marketing involves marketing to people on mobile phones, and broadcasting via SMS messaging and mobile push notifications. With people using their phones on the go, mobile marketing opens up plenty of opportunities for businesses. There are options to communicate with opt-in subscribers/customers via broadcasting SMS text messages or via mobile app push notifications.
Ronan is experienced using mobile marketing techniques and platforms. His app, Voucher Pages, reached the top of the App Store charts in Ireland.
A mobile app is a software application designed to run on a mobile device such as a phone, tablet or watch. There are operating systems including iOS, Android and Windows.
Ronan has experience in the development of mobile apps with Voucher Pages, Deal Pages, Golden Pages and TextUS.
For effective marketing, online marketing needs to be a significant element of your marketing mix. A marketing plan needs to ensure that your digital tactics complement your offline promotional plan and sales strategy.
Let's TALK

Book your free consultation
Digital Marketing FAQ
What is meant by digital marketing?
The meaning of digital marketing is all the marketing activities for a product or service using digital, online and mobile technologies. These activities occurs via the internet, electronic devices, mobile and online platforms. Marketing focuses on bringing buyers and sellers together. Digital marketing are online and mobile marketing activities to attract customers. This includes websites, SEO, social media, email marketing, online ads, PPC ads, content marketing, affiliate marketing, native ads, e-commerce, mobile applications and much more.
What are the types of digital marketing?
The most common types of digital marketing include: search engine optimisation (SEO) for websites to rank organically on Google, social media marketing, email marketing, pay per click (PPC) ads or search engine marketing (SEM), content marketing or inbound marketing, native advertising, mobile marketing, affiliate marketing, and e-commerce marketing. The types of digital marketing are constantly evolving as new innovations, technologies and platforms emerge.
What are the 5 Ds of digital marketing?
The 5 Ds Digital marketing are: digital devices such as mobile phones or laptops, digital platforms such as Google or YouTube, digital media such as paid ads on Google or Facebook, digital data such as email opt-in or mobile application download, and digital technology such as internet of things (IoT) or artificial intelligence.
What is the scope of digital marketing?
The scope of digital marketing is all the marketing activities for a product or service using digital, online and mobile technologies. This includes: search engine optimisation (SEO), social media marketing, email marketing, pay per click (PPC) marketing, content or inbound marketing, native ads, mobile marketing, affiliate marketing, and e-commerce.