Website Design

Develop Website to Rank on Google
Design a beautiful website that performs and ranks on Google. The Marketing Consultant, Ronan Hickey, can design, redesign and grow your corporate website, blog or ecommerce store.
Why is a Website Important?
Your business website is your most important marketing tool. As well as being an information source, a website is a sales and marketing tool. It can be used for attracting, educating and generating sales leads and customers. A website should provide the relevant content needed by customers, as well as key information to convert potential prospects.
Website development should focus on achieving business objectives. However, this will only happen if your website is optimised to perform.
Website Development Basics
A website must be secure, mobile responsive, fast and easy-to-navigate. It must contain relevant content, follow best SEO practices and provide a good user experience. This is required for a site to rank on Google, convert prospects and achieve business objectives.
So, what is the website development process to achieve goals?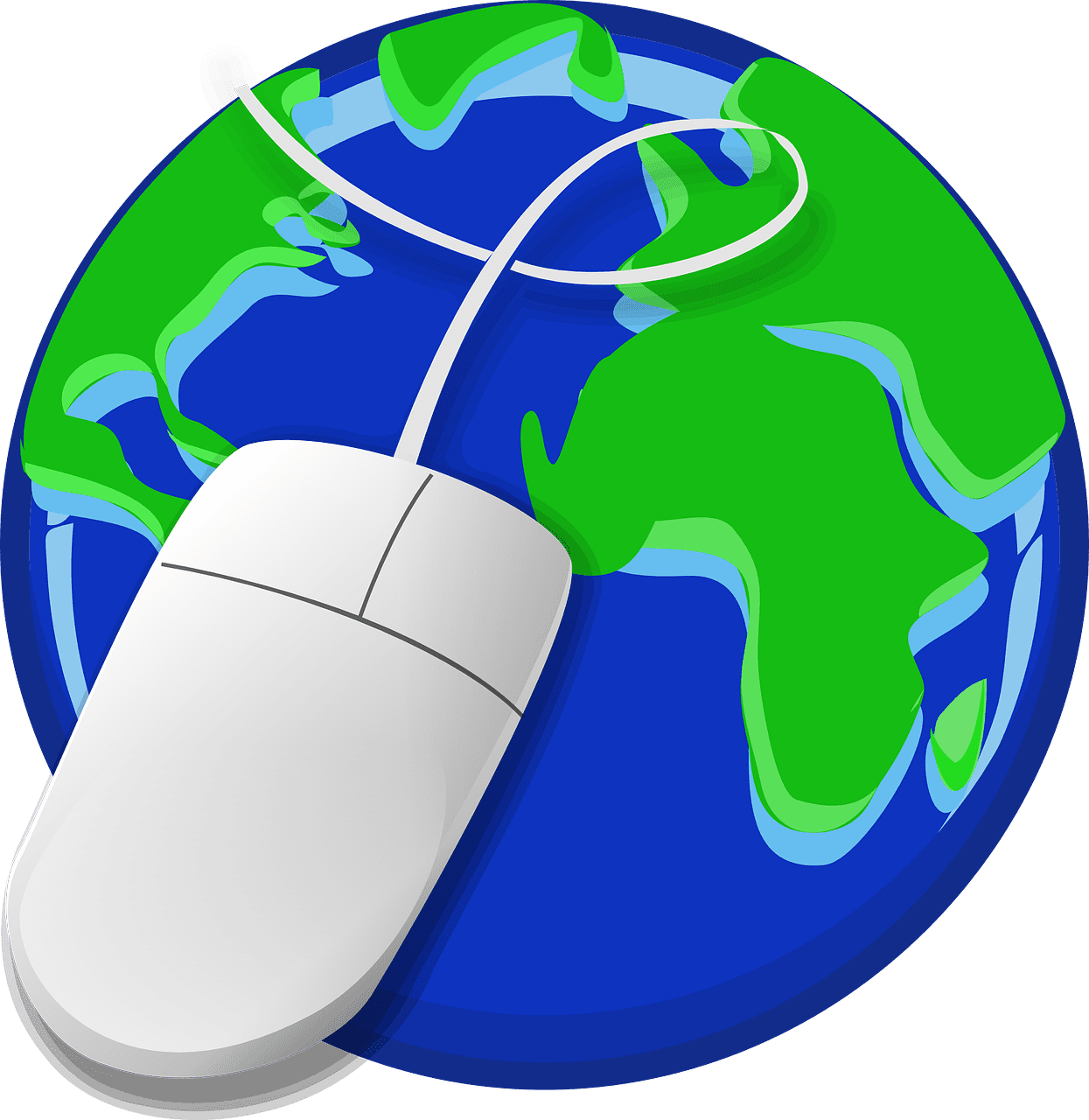 There are many software options for designing a website. Web design software options include WordPress, Weebly, Drupal, Joomla, PHP, Squarespace, Wix, Weebly, WooCommerce and Shopify.
Choosing the correct option depends upon your individual business requirements, objectives, budget, coding experience and ability to carry out site maintenance.

What is WordPress? WordPress is an open-source content management system (CMS) for building websites.
The technical bit! What code is used for WordPress? PHP is the coding programming language for WordPress. This is combined with MySQL or MariaDB databases, JavaScript, CSS and HTML. The WordPress system focuses on themes and plugins.
What is a WordPress Theme? A WordPress Themes is a template for a website or blog. This template can be customised, modified and personalised to create a unique website.
What are WordPress plugins? WordPress plugins are software that provide features and functionality. The software is plugged into the website. There are thousands of free and premium plugins that can be added to WordPress sites to add new features.
What is a builder in WordPress? A page builder is used to design, create, edit and customise a WordPress website. This includes the layout, pages and content. It allows you to build webpages in blocks that contain various modules and features. This can be achieved without writing any code.
There are a number of WordPress website builders. These include Gutenberg, Elementor, Divi and Oxygen.
WordPress is the most popular option to build a website, blog or ecommerce store. Around 40% of the entire internet's websites use WordPress. It is used by over 60% of content management system sites.
Many of the biggest brands have WordPress sites including Microsoft News, Time Magazine and Sony Music.
The reason that WordPress is so popular is:
It is open-source software. This means that the code is publicly accessible, and a website can be created and updated without coding. However, experience and knowledge are still requirements to build good WordPress websites.
Choice of thousands of plugins to add features.
Allows for high-quality design and good user-experience, when built well.
Provides better customisation options than other software and builders.
Easier to manage, edit and update.
The website is your own property.
There are no monthly software plan fees, unlike for SquareSpace or Shopify. You simply pay for your own hosting.
SEO-friendly allowing for better Google search engine optimisations by an SEO-professional.
eCommerce functionality can be added.
Ronan is an experienced WordPress website developer, who can build a website for your requirements.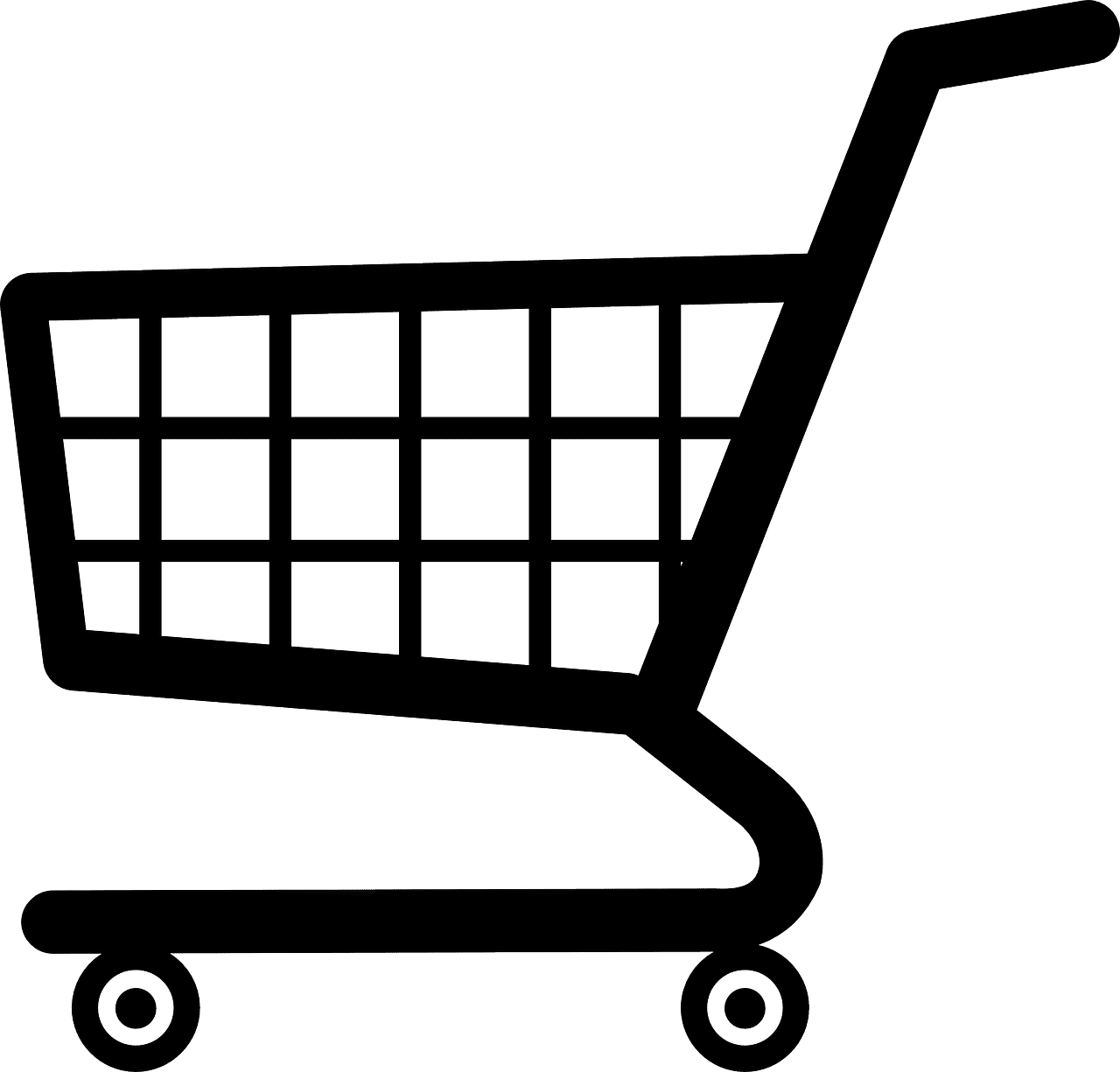 An eCommerce website is an online shop for selling goods and services. It is a virtual store that allows you to take payments online, and then ship the goods to customers.
There are a number of eCommerce platforms, which are used to build online stores. The options include WooCommerce, Shopify, BigCommerce, Wix and SquareSpace.
here
WooCommerce Online Stores
WooCommerce is used by WordPress websites. It has the largest market share of the eCommerce platform market worldwide. WooCommerce powers almost 28% of the market with over 86 million eCommerce stores.
Brands that have used WordPress and WooCommerce for their online stores include Dell, Walmart, Etsy and Dr. Scholl's.
The reason that WooCommerce is so popular is:
It is for WordPress websites.
It is secure.
It is user-friendly.
Allows for great design and user-experience.
Permits customisation and flexibility.
It is SEO-friendly.
There are no platform monthly software fees, unlike SquareSpace or Shopify.
You own your online store.
Ronan is experienced designing high-performing WordPress and WooCommerce online stores.
Shopify is an ecommerce platform to create online stores. It is a subscription-based software for an online shop to sell products on the web. They also offer an in-store point of sale system called Shopify POS.
To sell on Shopify, you must adhere to their regulations. Not all products can be sold on Shopify. There are certain products that are prohibited to sell on the Shopify platform. These include alcohol and pharmaceuticals.
Shopify is a user-friendly ecommerce builder that can be quicker to set-up. This is because it is an out-of-the-box ready-made solution. However, it does not have the flexibility, customisation options, features and SEO-friendly optimisations to power performance compared to WordPress and WooCommerce.
Shopify charges a monthly fee. Shopify plans range from €27 per month up to €289 per month.
Ronan can create and manage a Shopify online store for your business.
eCommerce websites require a payment processor to take payments online. This is integrated into the shopping cart of an online store.
There are a number of payment processing options including Stripe, PayPal and WorldPay. Choosing the right option is very important. This impacts fees, fraud protection, user-experience and conversions.
All websites must be stored on the server of a web hosting company.
A good website hosting company will enhance your website. A poor host will negatively impact your website, online presence, user experience and business. There is no point in having a fantastic website with a poor host. It will simply not perform, as desired. Have you come across a site that is down regularly, is not secure or is slow? The cheapest may not be the best option and may actually cost you more overall. This would be due to hosting reliability, security issues and additional site maintenance.
A website host must offer an excellent overall service and infrastructure. This includes reliable hosting, fast sites, competitive pricing, the best server security, suitable server location, adequate disk space storage, good bandwidth, a CDN, automated site backups, a staging area and good customer service support.
There are many options when choosing a hosting provider. These include Amazon AWS, Flywheel, WPEngine, Blacknight and LetsHost. Each provider has a number of hosting packages at different price points. All hosting providers are not created equal. Therefore, you must choose the right option based on your individual requirements. The correct choice depends upon the overall website, budget and business objectives. Ronan will ensure that you make the right decision for you budget.

Websites must be secure. Good online security is vital for your website, business, website visitors and data protection. Otherwise, you may open yourself up to cyber security threats and GDPR data protection issues. Fixing these issues can create significant additional costs.
A good web host plays an important role in website security. A site must be secure for to perform adequately.
Is a HTTPS site secure? Https is Hyper Text Transfer Protocol Secure. It uses an SSL security certificate that encrypts the data between the website and users, so that the data and information is secure.
After a website is developed, it must be maintained to esure it is secure.
A good website build combined with proper maintenance and a good website host can ensure suitable online security.
All websites need to be maintained. For a WordPress site, WordPress software, themes and plugins must be kept up-to-date. This is necessary to prevent security vulnerabilities, ensure your website works properly and improve site performance.
A website must offer a good mobile experience to be competitive. More web users access the internet on mobile devices than on desktops, tablets and other smart devices combined.
Since 2019, Google uses mobile-first indexing. Google predominantly uses the mobile version of a webpage for indexing and ranking. This means that poor mobile usability will negatively impact a site's ranking and performance on Google.
Mobile Responsive Web Design
The days of developing separate mobile sites and desktop sites for the same domain are over.
A mobile responsive website responds to the individual visitor's device. The layout and content of a webpage automatically adapts to correctly fit the screen size that any user is viewing it on. A responsive website will adapt to any device, whether it is a mobile phone, desktop or tablet format.
The site structure is a website's navigation structure. It is how the webpages and the content on a site are organised and interconnected. Site structure is important for user-experience and search engine optimisation.
When designed properly, the structure ensures a suitable webpage hierarchy and ease of navigation for the audience. Good site structure can help Google ranking, while a poorly designed structure will damage SEO.
Responsive design and a good site structure lend itself to a good user experience. However, a user-friendly site must provide much more than that. It must follow best-practices in web design, user-experience (UX), speed and SEO. This includes offering user-friendly navigation, fast site speed and quality content that meets visitor expectations.
User-experience is very important. It creates a perception on how potential customers view your brand.
UX directly impacts the performance and results of a website. It affects landing page conversion rates, leads, sales and profitability.
Page experience is a set of signals that measure the user experience of visitors to your website. It covers how users perceive the experience of interacting with web page on all devices.
The Page Experience report in Google Search Console provides a summary of user experience issues for a website.
Website development should focus on achieving business objectives. Goals should be defined. A marketing strategy needs to be developed to achieve these objectives.
These goals could include providing information to the target market, bringing prospects along a marketing funnel, generating sales leads, registering for a webinar, downloading an eBook, requesting a product demo or completing a purchase online.
To achieve goals, effective call to actions must be placed on relevant web pages to generate leads or sales. A call to action is the action that you want the website visitor to take.
There are many examples of call to actions. These include submitting a contact form, making a phone call, sending an email, registering for a webinar, downloading an eBook, email opt-in and completing a purchase.
Visitor events, call to actions, conversions and goals should be defined and tracked. This can be done using software such as Google Analytics,  Google Search Console, Google Tag Manager and HubSpot.
Website tracking provides the data to achieve your future goals. This data can be used to optimise your website, marketing and sales performance to achieve business objectives.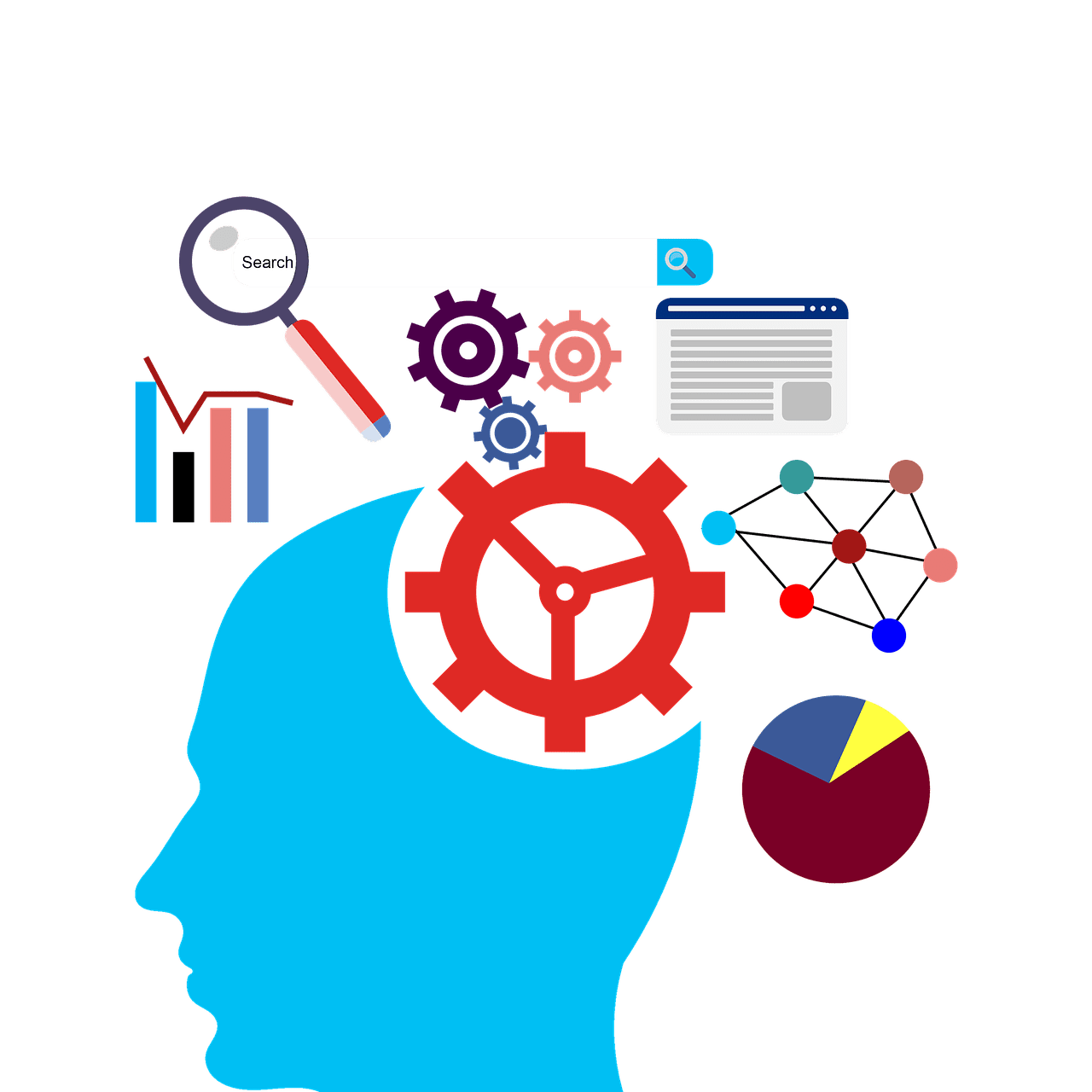 Exploiting the full power of digital makes businesses more effective.
Simply creating a basic website at the cheapest price will not have the desired result for most companies. Utilising your website as a sales and marketing asset to drive business results is what is important. This will only be achieved with digital expertise and effort to develop an effective digital strategy.
Omnichannel marketing is a multichannel approach to your online marketing. It involves creating a consistent branding and sales experience across all channels. This includes your website as well other online channels such as Google Shopping, eBay, Amazon and Meta.
The Marketing Consultant can develop and implement a digital strategy for your business. This will ensure that your website and business achieve results.

Content is the cornerstone of SEO for a successful website. It includes blog posts, text, videos, eBooks, audio, infographics, links, webinars and podcasts.
Webpages must contain content that is relevant for the audience and business objectives. Without relevant content on a topic, a webpage cannot rank on Google for the topic.
Content Marketing involves creating and promoting content online to build an online presence, drive traffic and promote a business.
Ronan can create content marketing strategy for your business.
Google is the number one source of information for most people on the planet. Whether researching a topic or looking to make a purchase, most people start with a Google search. Therefore, appearing on Google for relevant search terms is vital for businesses. Without a good website, this is not possible.
Search Engine Optimisation (SEO)
Search Engine Optimisation (SEO) is a set of best practices and principles to help sites perform on Google as well other search engines such as Bing and Yahoo. It involves optimising a website to rank organically on Google. SEO covers a site's technical architecture and configuration, the content and a domain's link authority.
Ronan can develop and implement an effective SEO strategy to boost your website. To learn more about Search Engine Optimisation, check out this SEO guide.
Google Ads are a form of PPC advertising. This means you pay-per-click. Advertisers can create ads and enter a bid to compete for search phrases, display inventory, video ads and shopping across Google's network.
Ronan is Google Ads certified. He can manage Google Ads campaigns and PPC campaigns on other networks to boost your website performance. To learn more about PPC, check out this PPC guide.
A brand identifies a seller's goods or services. It distinguishes them from those of other sellers. Your website should be designed to represent your brand. The site design, colour palette, font, imagery, messaging, tone, wording and content should be in line with your brand guidelines.
Whether you are looking to design a new site, need a website redesign or to optimise your existing website for SEO, The Marketing Consultant can help. Ronan can develop a mobile responsive website that is optimised to perform on search engines.
The highest quality design, build and optimisations should be incorporated into all business websites. This includes whether for large corporates or small business websites.
Contact The Marketing Consultant for a tailored website package based on your individual requirements.